Maxim: THRUSTWORTHY™
Introduction
Hydraulic Marine Systems, Inc. is a manufacturer and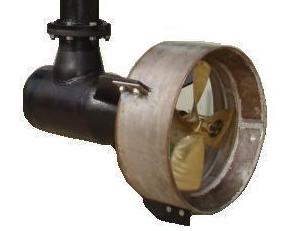 international supplier of hydrostatic drive marine propulsion systems and is located in DeLand, Florida, United States. We specialize in custom integrated power & propulsion solutions. Our core products are "hydraulic thrusters" used by the marine, oil & gas, and civil construction industries to power and propel workboats, ferries, barges, dredges, and floating platforms. HMS provides propulsion systems in the 100hp/75kW to 600hp/448kW range that can be combined for greater power and factory-customized to conform to vessel dimensions and to power auxiliary systems and peripheral equipment according to individual customer requirements. The robust nature of our systems makes them distinctively well-suited for shallow-draft and brown-water applications where obstructions and debris are frequently encountered.
History
Hydraulic Marine Systems was incorporated 2005 in Florida by its founder, John T. Williams, an intuitive
mechanic and inventor. Williams had spent a career superintending heavy construction projects in the southeast United States and was impressed by the simplicity and superior efficiency of hydrostatic drive engines. In 2004 Florida and the Gulf Coast were racked by an unprecedented series of four major hurricane disasters in half as many months and industry was hard-pressed to supply propulsion for the fleet of work boats and barges used in reconstruction work. Williams stepped up, designed, produced, and sold his first hydrostatic drive propulsion unit.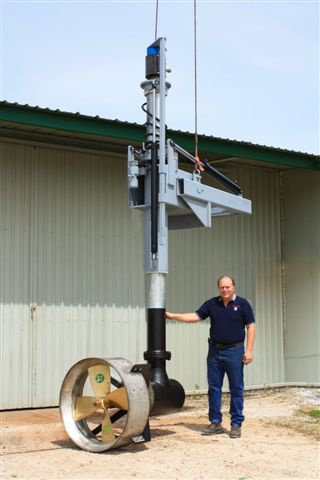 More followed as word spread about the advantage of employing HMS' simple, durable, powerful, yet affordable hydraulic thruster. The demand was there and, in fact, everywhere.
The company's first decade was marked by innovation and growth – both in sales and product offerings. Williams' perspective gained from his user experience in the construction trade translated to HMS' solution-oriented and customer-focused approach to product development. In 2006 HMS introduced W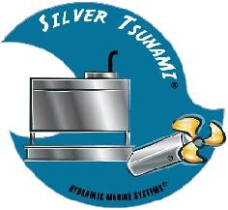 illiams' Silver Tsunami® to a very receptive market and a patent followed. However Williams wanted to broaden the utility of his hydraulic thrusters to users of shallow-draft vessels by introducing in 2008 the Gemini Twin Thruster™ with smaller propellers paired to allow users to navigate waters and reach jobsites that were previously inaccessible. More patents followed and sales spread internationally. Success invited customer feedback and requests for customized solutions spurred HMS to integrate its hydraulic drive turbo diesel engines with peripheral vessel equipment as the main power source. HMS' PowerPack™ propulsion units served double, triple, or multiple duties for their operators as customized integrated solutions powering varying operator demands. Customer focus propelled company success.
The company completed its first decade with an enviable track record including:
Six patents covering five product lines

Sales and units operating in 15 countries and six continents

Ten out of ten years operating profitably
In 2015 Hydraulic Marine Systems entered its second decade financially strong in an undeniably tepid market and therefore well-positioned to offer its customers dependable, capable, and affordable hydraulic drive propulsion solutions that are justifiably trademarked "THRUSTWORTHY."
Global Reach
Hydraulic Marine Systems' thrusters have gained world-wide acceptance as customers procured and deployed the propulsion units to more than a dozen countries across the globe in North America, South America, Europe, Africa, Asia, and Australia. HMS employs regional sales and logistics partners in the Latin America, Europe, and Asia-Pacific regions to facilitate customer support. Whether in the northern or southern, eastern or western hemispheres, HMS customers navigate the globe with our hydraulic propulsion units.